Mississippi Health Ambassador Initiative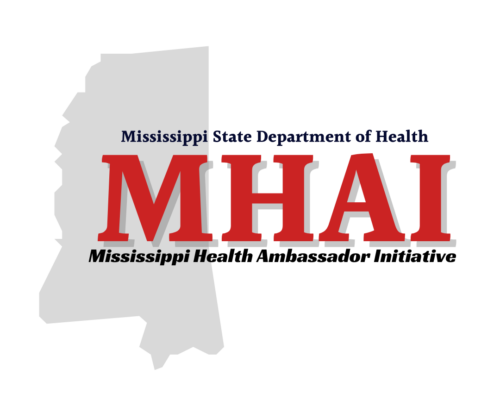 The application for Program Year 3 is now open.
The Mississippi Health Ambassador Initiative (MHAI) is a community health program designed to provide Mississippians with guidance and resources around protocols, behaviors and social norms related to COVID; and direct engagement on vaccine outreach with a particular emphasis on underserved communities by partnering with community partners.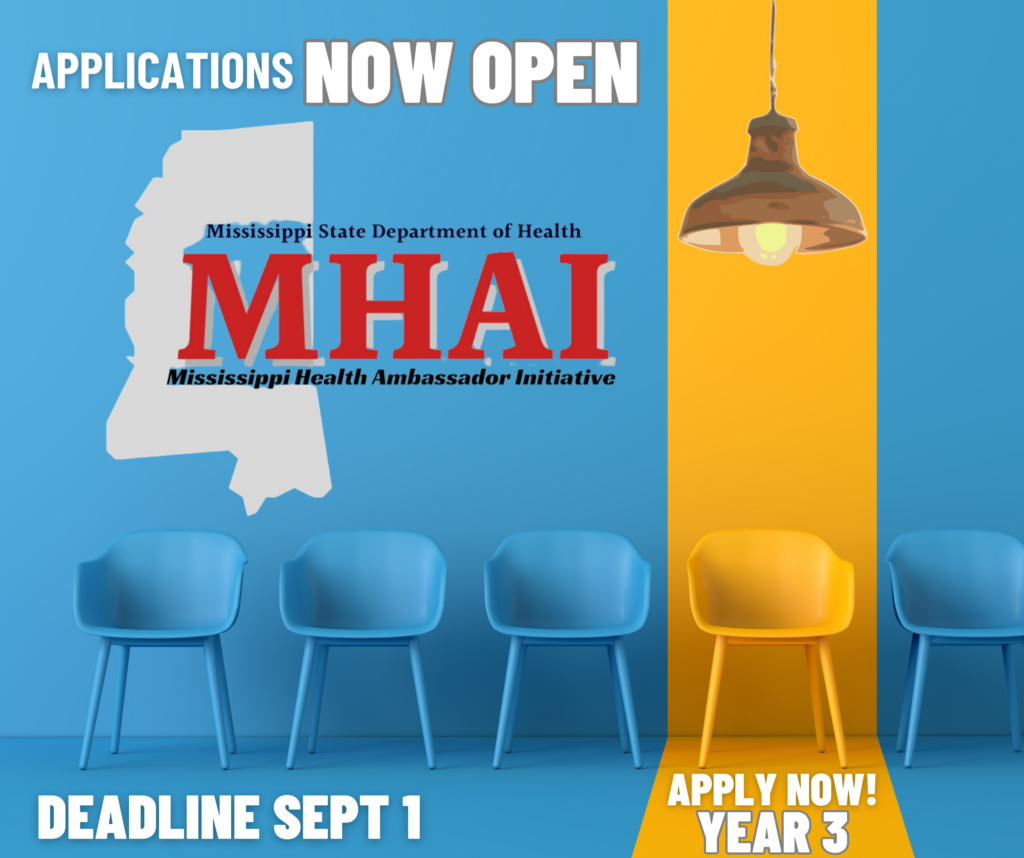 The goal of this project is to provide a statewide delivery mechanism for accurate COVID awareness messaging to the public, media and other sectors of the community. The Mississippi Health Ambassador Initiative seeks to provide guidance on healthy behaviors and social norms related to COVID-19. The initiative, administered by The Partnership for a Healthy Mississippi (PHM), in collaboration with the Mississippi State Department of Health and community-based organizations, will train ambassadors to safely and strategically engage in dialogue with the community about the importance of disseminating factual information based on scientific data and other evidence-based research; mask-wearing, vaccines, social and physical distancing, and proper cough/hand hygiene; and address questions and expectations surrounding health and safety guidelines, and mandates to mitigate the risk of contracting COVID.
MHAI aims to equip and empower Mississippians with science-based information to increase awareness on the COVID virus and variants. The objective is to connect individuals and state health officials with communities ravaged by the pandemic to ensure dissemination of accurate information.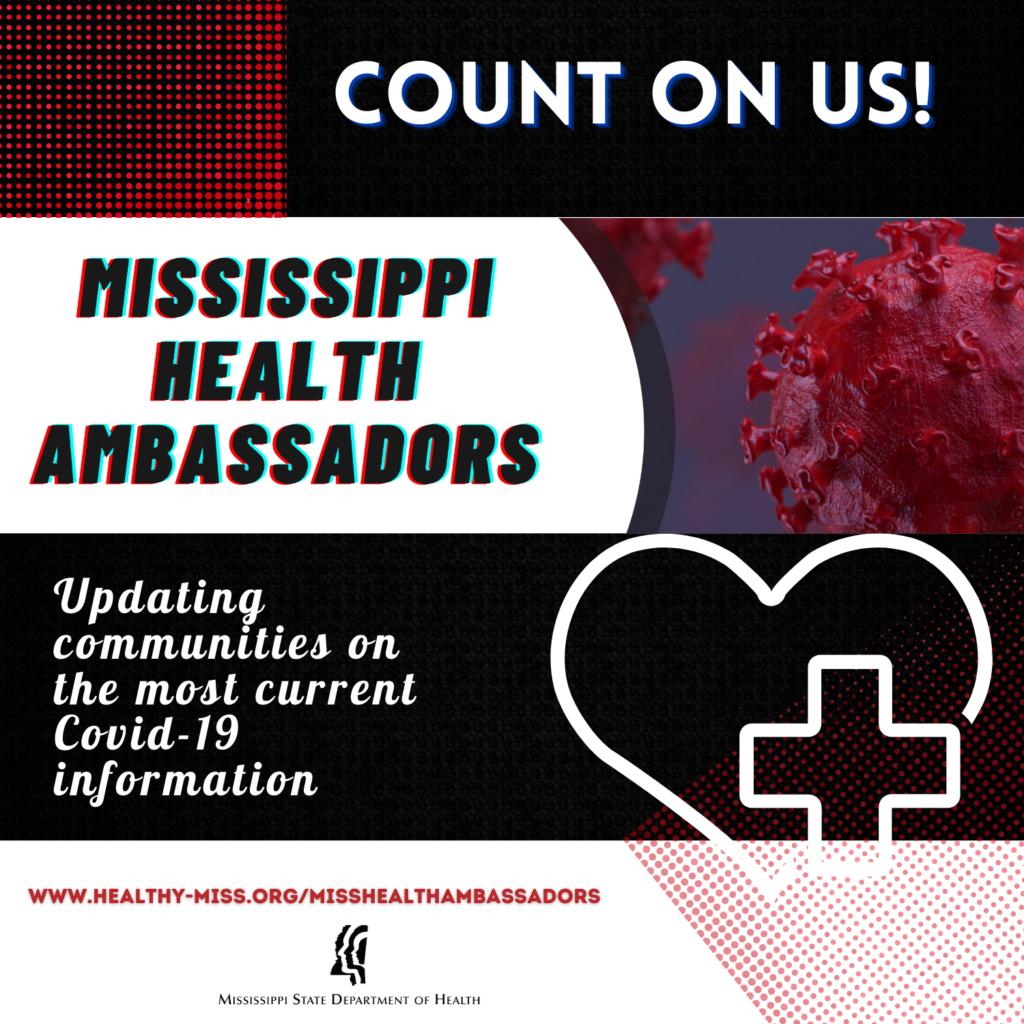 Ambassador's Role:  
Committed to practicing healthy behavior in one's respective community
Serve as a friendly, persuasive & empowering role model to community members to follow COVID-19 guidelines and promote vaccination
Able to assist community, businesses & other sectors of the community in adhering to current COVID-19 guidelines and local mandates (social distancing, face mask/covering, and hand washing/sanitizing)
Able to support MSDH by providing feedback on the culture of healthy behavior related to COVID including, but not limited, most pressing concerns they are seeing/experiencing in interactions with the community
Attend a virtual orientation and participate in follow-up sessions as needed
The Benefits
With an opportunity to effectively impact the infection rates in the state, we must focus our efforts on dispelling myths and misinformation in all regions of the state while addressing vaccine hesitancy and specific concerns raised by those in communities represented by Health Ambassadors. Through an organized grassroots and media campaign, we will work to re-energize existing pro-COVID vaccine messengers, as well as recruit, educate and incentivize new ambassadors that will advance efforts for a COVID-free environment in Mississippi. 
CONTACTS
Sandra Shelson, Executive Director
Jessica Breazeale, MHAI Program Coordinator
The funding for the Mississippi Health Ambassadors Initiative is provided by a grant from the Mississippi State Department of Health.